Partnership TEGEMA and ARKITE a fact! Joint ambition for local production at Chinese costs.
Today's manufacturing world is changing rapidly. Increase of variety of products, economic protectionism and exchange rate fluctuation all have a disruptive effect on our production. At the moment, Corona really has a disruptive effect on production, it shows dependence on production. Today it is necessary to produce local for local. Despite the higher labor costs in the Netherlands, TEGEMA has answers on how to achieve this in a competitive way. With methods like LEAN, LCIA, Industry 4.0, and the right technology, it is possible to make products locally against competitive cost and high quality. The technology of Tegema and Its partners like Arkite can give you a real competitive edge! At the same time it helps to maintain an inclusive society by providing work for everybody.
Arkite has developed an operator support system where assembly employees receive the right instructions at exactly the right time. In addition, these instructions are projected on or next to the product. The sequence of the assembly process is indicated to the employee. To avoid mistakes, the parts to be taken are illuminated with the aid of a projector. If nevertheless a faulty part is picked, this will be detected by means of a 3D camera and the employee will receive an optical and / or auditory signal. Application of this technique has many advantages: Shortening the learning time to a few minutes, significant cost reduction through error-free assembly, increasing the quality level (200ppm is achievable), a fixed working sequence, less work stress for your assembly employees.
Together, TEGEMA and ARKITE are committed and passionate about bringing you the solution that helps your people perform better. The team has a seasoned background in industrial engineering, lean thinking and process innovation. With her professional staff, TEGEMA is able to implement the system smoothly in your manufacturing process. Services include: Process Innovation Consultancy, Integration Services, Training and Support during startup phase. We also assist our customers with time study (MTM) for technology innovation, knowledge management to improve the quality system (eliminate scrap) and organizational innovation by introducing new work forms to decrease throughput time.
In our TEGlab in Son (NL) you can experience for yourself how ARKITE's HIM can be used in an assembly process.
If you want more information about the ARKITE HIM product, or about the application in your new- or existing production line, contact emile schoenmakers,  at TEGEMA.
You can also contact us for a demonstration in our TEGlab, challenge us: emile.schoenmakers@etteplan.com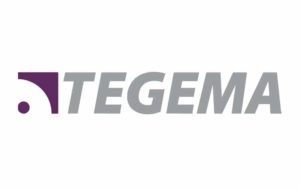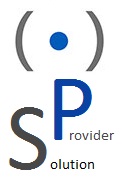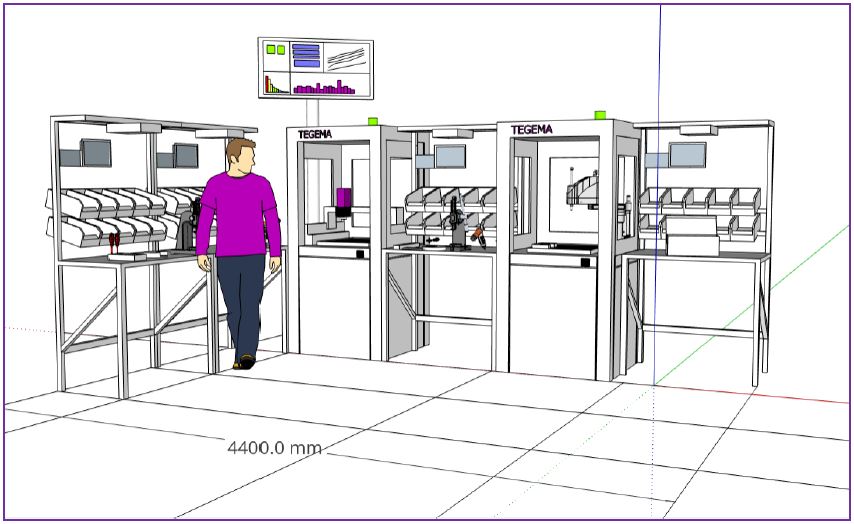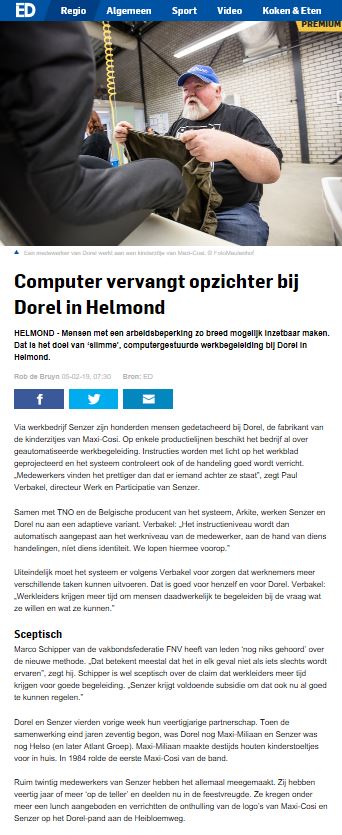 ARKITE - HIM vervangt opzichter bij Dorel - Helmond
05-02-2019
HELMOND - Mensen met een arbeidsbeperking zo breed mogelijk inzetbaar maken. Dat is het doel van 'slimme', computergestuurde werkbegeleiding bij Dorel in Helmond.
Via werkbedrijf Senzer zijn honderden mensen gedetacheerd bij Dorel, de fabrikant van de kinderzitjes van Maxi-Cosi. Op enkele productielijnen beschikt het bedrijf al over geautomatiseerde werkbegeleiding. Instructies worden met licht op het werkblad geprojecteerd en het systeem controleert ook of de handeling goed wordt verricht. "Medewerkers vinden het prettiger dan dat er iemand achter ze staat", zegt Paul Verbakel, directeur Werk en Participatie van Senzer.
Samen met TNO en de Belgische producent van het systeem, ARKITE, werken Senzer en Dorel nu aan een adaptieve variant. Verbakel: "Het instructieniveau wordt dan automatisch aangepast aan het werkniveau van de medewerker, aan de hand van diens handelingen, níet diens identiteit. We lopen hiermee voorop."
Uiteindelijk moet het systeem er volgens Verbakel voor zorgen dat werknemers meer verschillende taken kunnen uitvoeren. Dat is goed voor henzelf en voor Dorel. Verbakel: "Werkleiders krijgen meer tijd om mensen daadwerkelijk te begeleiden bij de vraag wat ze willen en wat ze kunnen."
Sceptisch
Marco Schipper van de vakbondsfederatie FNV heeft van leden 'nog niks gehoord' over de nieuwe methode. "Dat betekent meestal dat het in elk geval niet als iets slechts wordt ervaren", zegt hij. Schipper is wel sceptisch over de claim dat werkleiders meer tijd krijgen voor goede begeleiding. "Senzer krijgt voldoende subsidie om dat ook nu al goed te kunnen regelen."
Dorel en Senzer vierden vorige week hun veertigjarige partnerschap. Toen de samenwerking eind jaren zeventig begon, was Dorel nog Maxi-Miliaan en Senzer was nog Helso (en later Atlant Groep). Maxi-Miliaan maakte destijds houten kinderstoeltjes voor in huis. In 1984 rolde de eerste Maxi-Cosi van de band.
Ruim twintig medewerkers van Senzer hebben het allemaal meegemaakt. Zij hebben veertig jaar of meer 'op de teller' en deelden nu in de feestvreugde. Ze kregen onder meer een lunch aangeboden en verrichtten de onthulling van de logo's van Maxi-Cosi en Senzer op het Dorel-pand aan de Heibloemweg.
Bron: ED , schrijver : Rob de Bruyn
ARKITE present at RIMAS Workshop - Smart Industrie: "Assemblage Technologie"
21 November - Rimas - Beringe (NL)
During the day, you are introduced to new innovative systems for your assembly processes. The systems increase reproducibility, reduce rejection and provide real-time production information.
ARKITE - Human Interface Mate (HIM) will show you how to reduces the cost of poor quality, increases work efficiency by reducing control operations and creates the possibility for a two way information with the rest of the plant (Andon). The product helps operators pro-active to avoid mistakes, works contactless based on 3D sensor technology with smart workflow software.  
WECOBOT : Cooperative Robot solutions for production and assembly processes
Bosch Rexroth : Operator Guidance System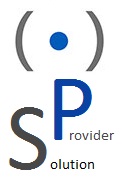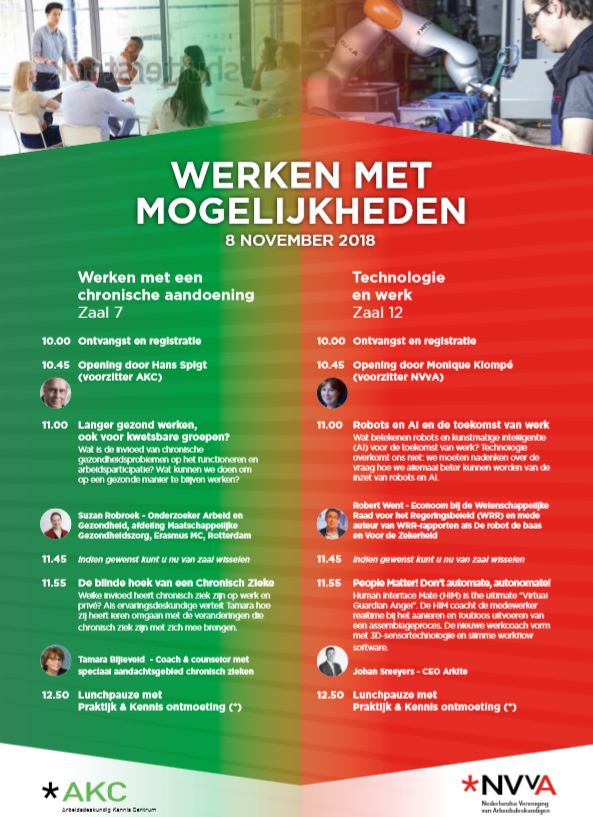 ARKITE presents at : AKC and NVvA Congress - 8 November - Utrecht
A special duo Congress in Utrecht where two themes are discussed: Working with a chronic condition and Technology and Labor.
Arkite will present the ARKITE - HIM (Human Interface Mate) during the theme, Technology and Labor, to show how technology can help people with a distance to the job market, to reintegrate or start again within there abilities. Inspiring and challenging speakers will be on stage...
In the room with the theme 'Technology in Labor' you can expect the following speakers:
• Robert Went, economist at the Scientific Council for Government Policy and co-author of WRR reports such as De robot de baas and Voor de Zekerheid. He will talk us about Robots and AI and the future of work.
• ARKITE will tell us how we can use technology to help people with a distance to the job market and to enable them to exercise their work at a high level of quality.
• Linda ten Katen, ergonomic consultant Healt2Work. This includes, among other things, the use of the Exoskeleton.
ARKITE on the SuperNova - 27-30 September @ Antwerp, Belgium
SuperNova is a one-of-a-kind event where visionary solutions, technologies and insights come together. Where game-changers and businesses of tomorrow meet and entrepreneurs, professionals and creatives connect to get inspired and empowered. Because tomorrow is unstoppable.
Come and find us at 'Werkpaviljoen - Leon Van Parys' with Flanders DC and at 'Techfair' with Flanders Make.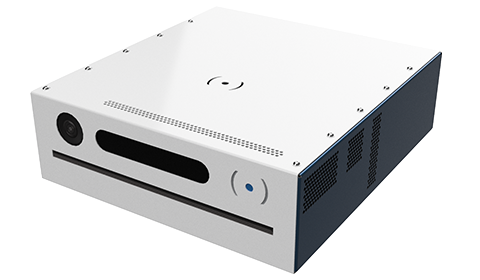 HIM 1.4 - The user-friendly way to Realtime Process Management
Arkite is proud to present Version 1.4 that provides an answer to a vast majority of the top challenges of our customers and partners. The New Interface provides a clear overview and is set up for easy and Real-Time process management. Defining the workflow, teaching the elements of the workstation and setting up the visualization was never this fast and User-Friendly!
To add even more possibilities regarding applications, the option to define Multiple Processes is implemented. There is no need to split up complex projects and small background processes can run separately in the same environment. On top of that, our step logic allows Parallelism too, creating more flexibility towards operators.
Communication is one aspect where we make a difference. The new Communication Module allows easy set up and after sending and receiving with this module it is just a matter of adding steps to the workflow. These communication modules support most of the industry standards and come equipped with very handy message overviews and logs.
Due to our international growth, we also support Multiple Languages. Not only can you define and switch instructions in any language of your operators, you can also change the language of our software interface.
With version 1.4 you can facilitate the implementation of complex challenges in a real-time and structured manner. Validation was never easier through real-time configuration, assisted with a clear visual feedback toolset. All for one: version 1.4 all.
ARKITE on the TIV 2018 @ Harderberg, The Netherlands
ARKITE - Human Interface Mate (HIM) present on the exhibition: TIV - Hardenberg. TNO and IJssel Technologie are showing two different applications.
IJssel Technologie has build a production table with operator guidence, beamer visualisation and product identification.
TNO has an table for assembly of electrics with operator guidence ànd COBOT coorperation also with beamer visualisation. (See picture)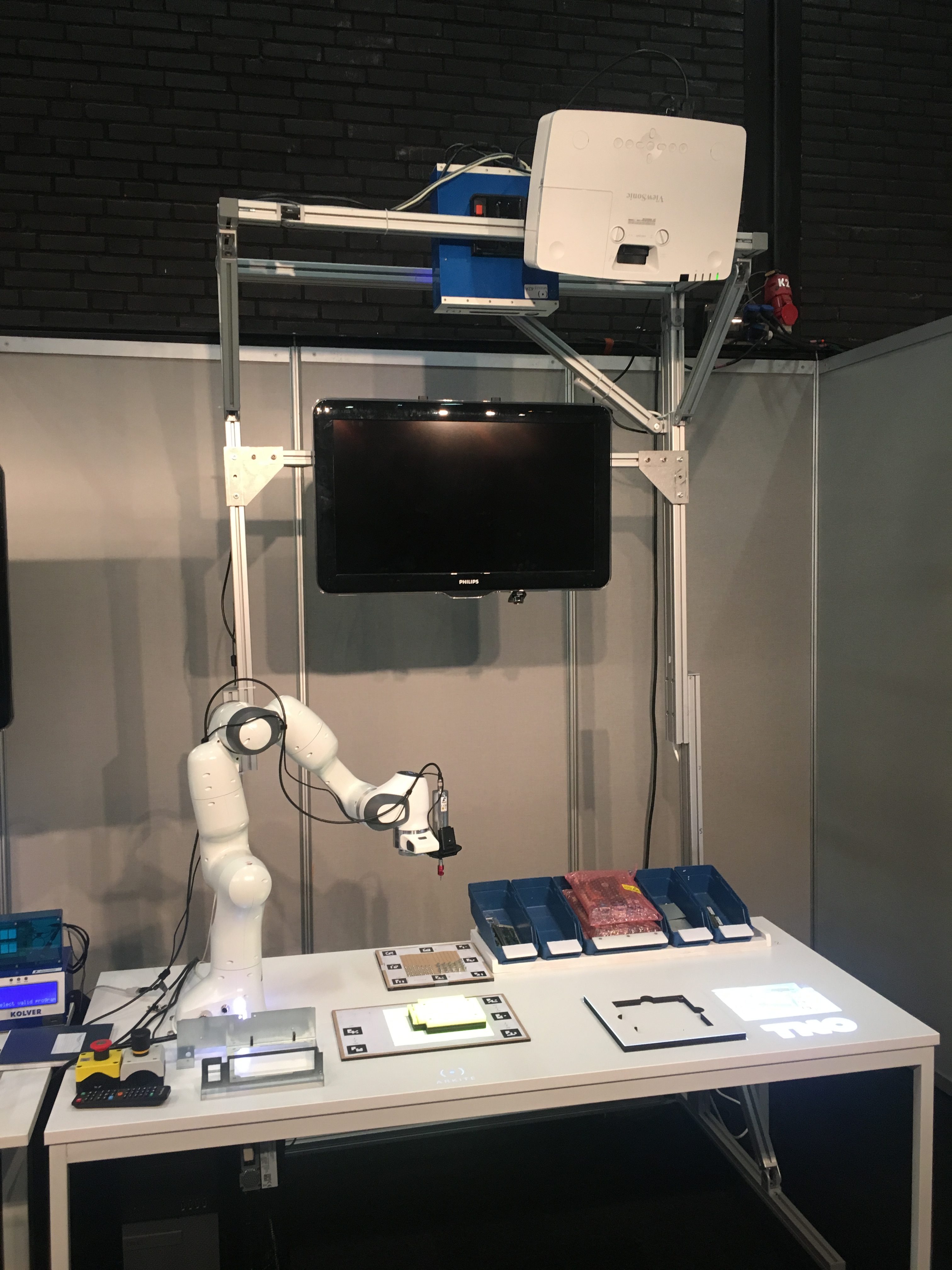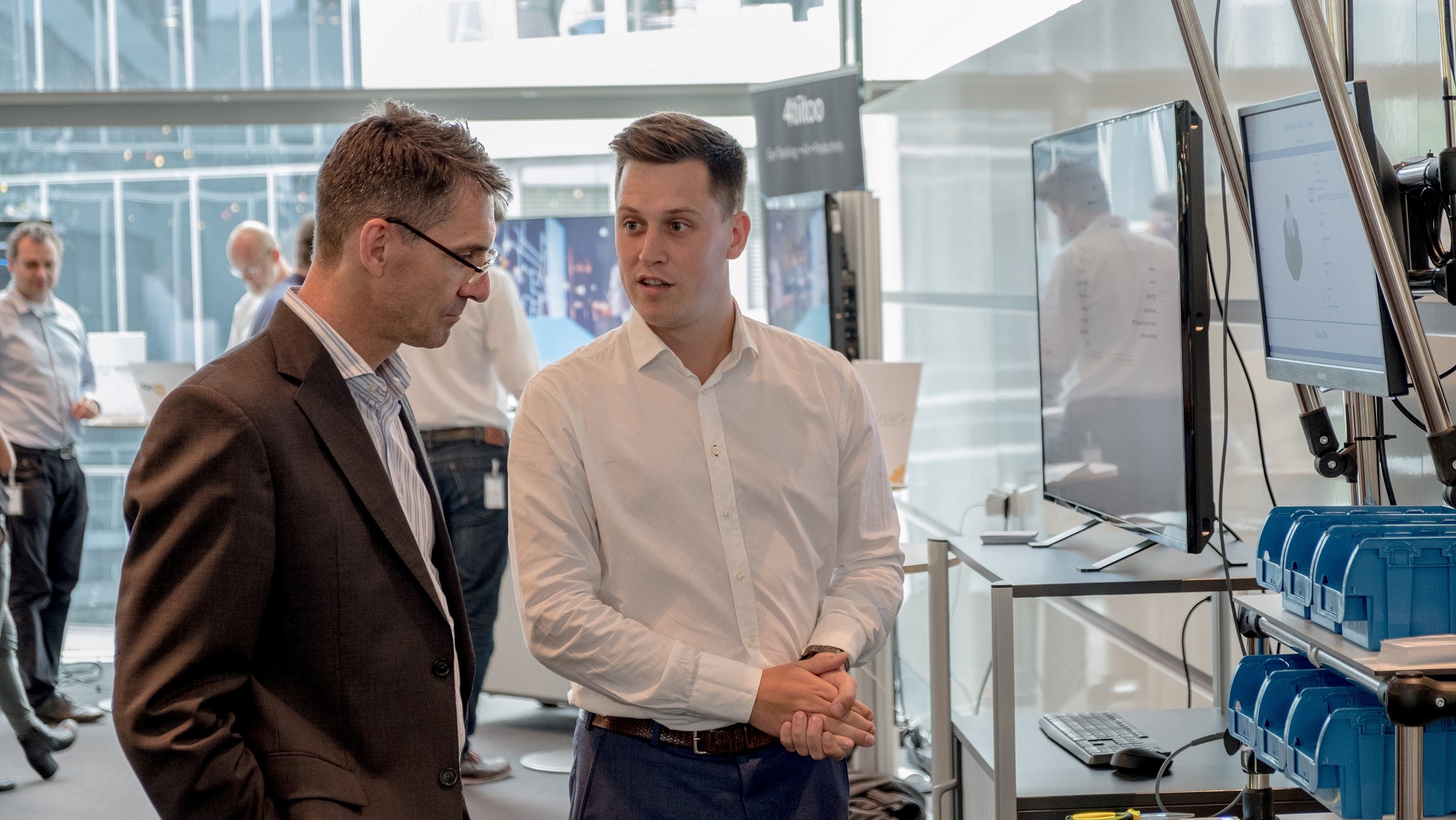 Arkite partners with SAP to enable Integrated Manufacturing Solutions
In June 2018, Arkite went through the SAP IoT Startup Accelerator program. In this program, SAP supports the 5 most promising startups to bring their manufacturing and Industry 4.0 solutions to the market with SAP.
Arkite is very pleased with the selection to the program, but even more for the signed partnership to further extend our integrated solution and access to SAP's vast customer base, solutions and platforms.

Arkite and SAP have set the objective to start developing a Packaged and Configurable Connector towards the SAP Manufacturing Suite. An integrated solution which is certified and easy deployable, which leads to faster project implementation time and delivering real-time synchronization between SAP and HIM.
ARKITE op de stand van TRILOGIQ tijdens de LOGISTICA 2017
TRILOGIQ Benelux biedt bezoekers de mogelijkheid om de recent gelanceerde configurator uit te proberen tijdens LOGISTICA 2017 - 28 tot 30 november in Utrecht
Experimenteer met de NIEUWE configurator op onze stand D086 in hal 04. Test hoe gemakkelijk het is om online nieuwe applicaties te ontwerpen en te bestellen. Kies daarbij zelf de kleuren en de afmetingen van het materiaal.
Ontdek LEAN Manufacturing innovaties die uw werkflow, productiviteit en werkomgeving kunnen verbeteren. Bezoek de Trilogiq Benelux stand D086 in hal 04, waar we enkele mooie voorbeelden van onze picking- en leveringsoplossingen zullen tonen. Tevens zal er een werkplaats inrichting van TRILOGIC en ARKITE te zien zijn, waarin de combinatie van picking, materiaal detectie, assemblage met de nieuwste technologieën worden gedemonstreerd.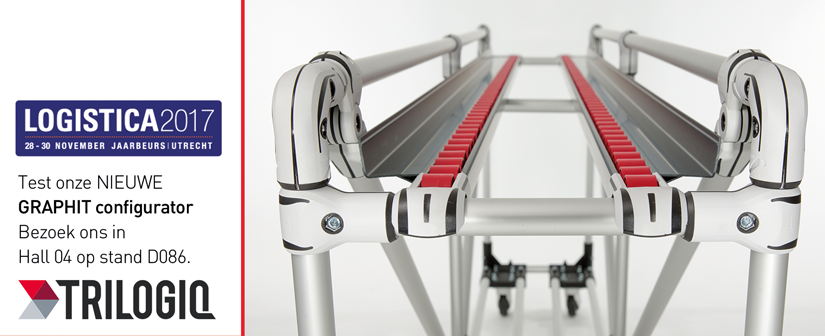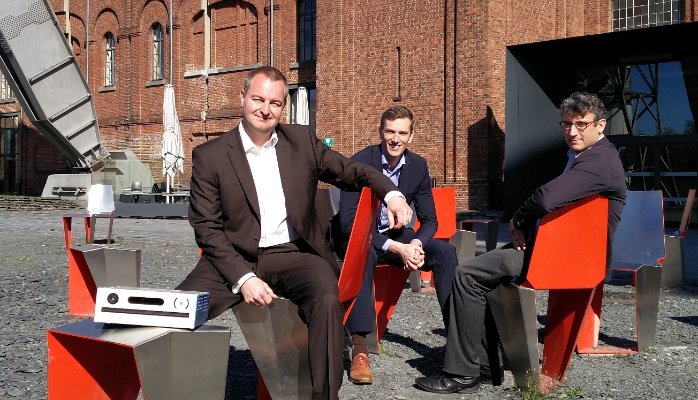 Arkite, Vasco en Blue Foot Membranes triomferen
Kurt Meers, 22 november 2017
In het Huis van de Limburgse Ondernemer heeft Voka zopas de winnaars bekendgemaakt van de provinciale innovatieprijzen.

– In de categorie Industrie 4.0 ging de titel naar Arkite, dat P&V Elektrotechniek en Vengo achter zich liet. Arkite is gevestigd op C-Mine en maakt technologie om industriële processen beter en veiliger te laten verlopen.
– In de categorie Productinnovatie ging radiatorenfabrikant Vasco met de hoofdprijs aan de haal. Het bedrijf van Jos Vaessen en CEO Patrick Nijs innoveert dat het een lieve lust is, ook in andere toepassingen, zoals ventilatie. Haalden het net niet in deze categorie: Foamglas en Mobbit.
– Tot slot werd Blue Foot Membranes aangeduid als beste van de reeks 'gamechangers'. Deze startup uit Lommel heeft als eerste in de wereld een technologie ontwikkeld om filtermembranen te zuiveren. Werden nipt tweede: Team Cyclis en Epihunter.
Uit de winnaars van de 3 categorieën werd tot slot nog één 'overall' laureaat gekroond: die eer was weggelegd voor Arkite (foto), dat zich hiermee het meest innovatieve bedrijf van Limburg mag noemen.
Technologiebedrijf ARKITE haalt 1,6 miljoen euro durfkapitaal op.
Het ingenieursbedrijf ARKITE, actief in sensortechnologie die operatoren in productiebedrijven helpt foutloos te werken, haalt in een nieuwe kapitaalronde 1,6 miljoen euro op. Het technologiebedrijf wil zijn team verdubbelen om de Europese expansie te versnellen.
ARKITE, met zijn hoofdkantoor in de C-Mine Crib in Genk, ontwikkelt en verkoopt de Human Interface Mate (HIM), een augmented reality-technologie die productieoperatoren assisteert. De HIM-technologie maakt gebruik van een 3D-sensor en een projector om de operator in zijn werkgebied te informeren en te begeleiden tijdens het productieproces. "Dankzij de HIM kan een werknemer in een maakbedrijf complexe handelingen uitvoeren met een even grote zekerheid als dat van een robot", stelt Johan Smeyers, de co-CEO van Arkite.
Internationale groei
Het technologiebedrijf, opgericht in 2015 door Johan Smeyers en co-CEO Ives De Saeger, heeft in een tweede financieringsronde meer dan 1,6 miljoen euro extra kapitaal opgehaald. De nieuwe kapitaalronde gebeurde onder leiding van Capricorn Venture Partners. Ook de bestaande aandeelhouders komen volgens de oprichters mee over de brug.
Met het verse kapitaal wil Arkite de internationale groei versnellen. "Arkite heeft klanten in België, Nederland, Frankrijk en Duitsland", zegt Johan Smeyers. In verschillende fabrieken van CNH Industrial en de Alro Group wordt al met de technologie gewerkt.
Omzet verdrievoudigen
Voor dit jaar rekent Arkite met een team van vijftien mensen op een omzet van ongeveer 800.000 euro. "Volgend jaar willen we naar een dertigtal mensen doorgroeien en onze omzet verdrievoudigen", voorspelt Smeyers. Het team zal voort worden versterkt met onder andere ingenieurs en IT'ers.
Johan Smeyers verwacht in 2018 break-even te draaien. De co-CEO ervaart veel interesse in de markt voor de assistentietechnologie. "De vraag in de maakindustrie is enorm en we moeten voort internationaliseren." De Arkite-mensen zitten momenteel aan tafel met verschillende grote autoconstructeurs, wereldwijd.
Net als een robot
De interesse van grote assemblagebedrijven in de automotive is volgens de topmannen van Arkite niet toevallig. "Met onze technologie kan een werknemer in een maakbedrijf complexe handelingen uitvoeren met een even grote zekerheid als dat van een robot", legt Johan Smeyers uit.
"In de zeer competitieve maakindustrie worden almaar complexere handelingen van een operator verwacht. Dankzij de ondersteuning van de HIM kan een operator een groter aantal handelingen met een grotere complexiteit foutloos uitvoeren", aldus co-CEO Ives De Saeger, de uitvinder van het concept.
Bron: Trends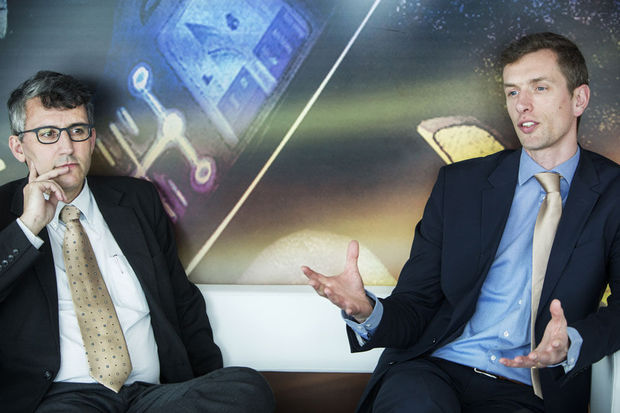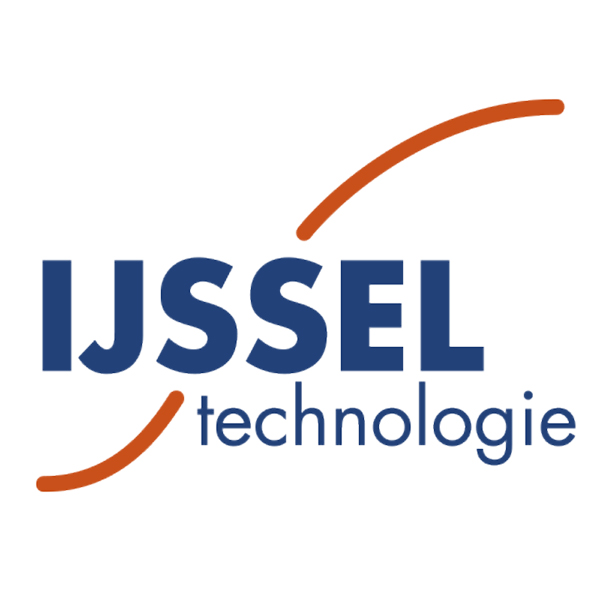 First Solution Provider for ARKITE in The Netherlands.
Sept 2017, IJssel Technologie signs the first Solution Provider contract with ARKITE in The Netherlands.
ARKITE B.V. at the RAI Automotive Industry event.
6-7 April 2017, We joined a very successful network event of RAI Automotive Industry and AutomotiveNL.
From a netwerk event and diner with guest speaker: Sigrid de Vries (CLEPA Secretary General) to site visits at DSM to factory visit at VDL Nedcar, with Keynote Christoph Stürmer (Autofacts Global Lead Analyst PwC), Symbol, Polyscope and CLAUT.
A lot of new and innovation discussions around the Automotive industry.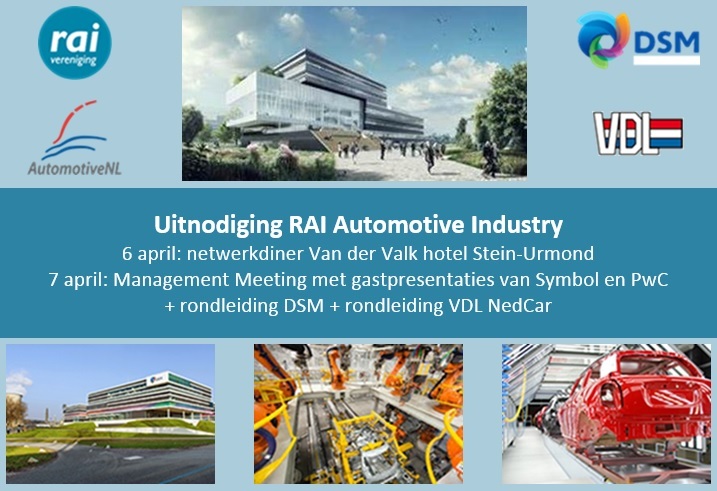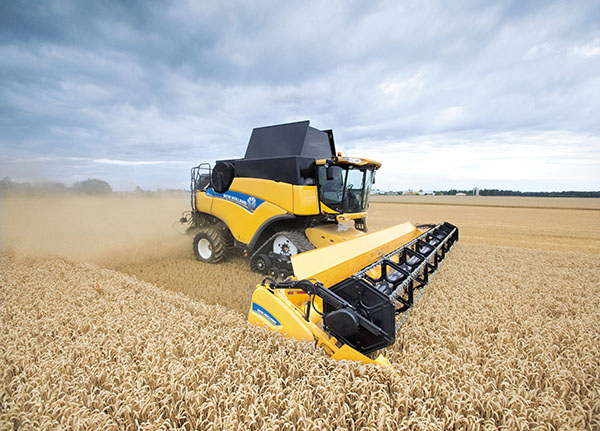 ARKITE makes reference movie at CNH.
Jan. 2017, After another successful implementation of the ARKITE - Human Interface mate (HIM), CNH agrees to the second customer reference movie
The implementation helps operators in production with guidance of the right sequence of bolting. 3 color light indication helps the operator to understand the sequence (green), gives indication the pneumatic tooling is working (Blue) and/or disabled (red) to avoid mistakes. The HIM is tracking and tracing the movements of the operator and tooling and securing the bolting. The Graphical User Interface(GUI) of the screen help the operator to select the right program and also indicates the progress of the work.
ARKITE B.V. at the AutomotiveNL Supplier Event
18 Nov. 2016, ARKITE presents the Human Interface Mate (HIM) with a 'live' demo on the Automotive NL Supplier day in Helmond.
The demo shows how a PCB is assembled by an operator, while using the HIM. The HIM is tracing the movements and assembly of the PCB. A beamer is used to supply the guidance through projected text, color and pictures.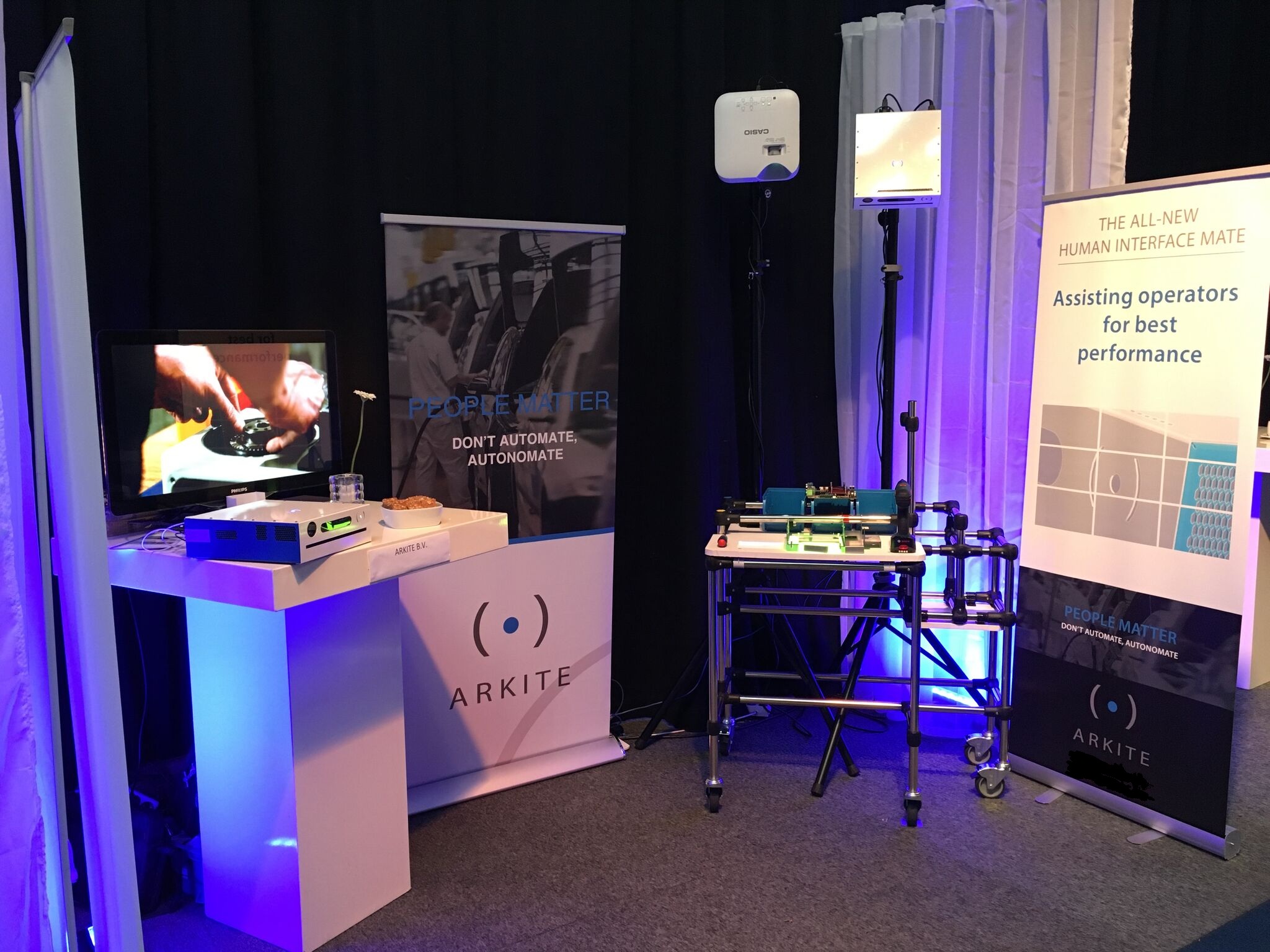 ARKITE - Customer Event at Alro Group.
16 Nov. 2016, Alro Group opens their doors in Genk (Belgium) to potential customer of ARKITE. More than 40 people visited the Alro Group to see the ARKITE HIM-system in action in a full production environment. The HIM assists and checks all steps of the operator while assembling the bumpers of different cars. From the drilling of wholes, putting the grill in till the assembly of the parking sensors, all actions are checked and as a result a report is printed that goes to the customer.
A turnkey solution was delivered.
ARKITE - HIM Launch in Brussel.
18 Mei 2016, ARKITE officially launch their product HIM (Human Interface Mate) in 'Huis van de Automobiel' in Brussels. HIM is a combination of intelligent 3D sensor technology combined with smart workflow software, that helps operators in production environments. "HIM stands for autonomation, meaning automation with a human touch," says managing director Ives De Saeger.
The technology already went through different proofs of concept, with successful implementations and is ready for the market.
The first distribution agreement for Arkite NV was signed beginning of the year with ARKITE B.V. in the Netherlands.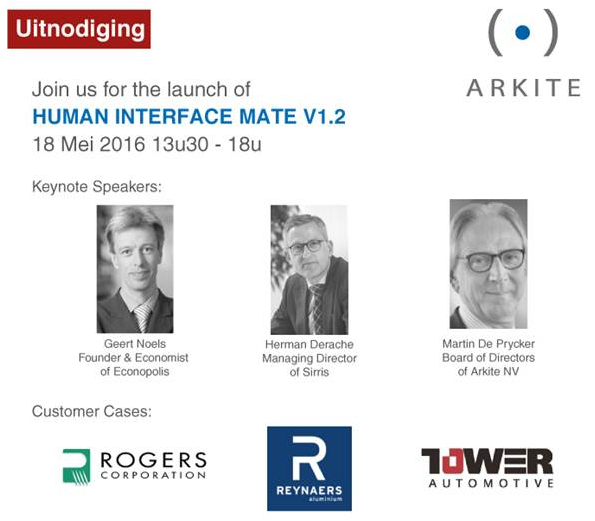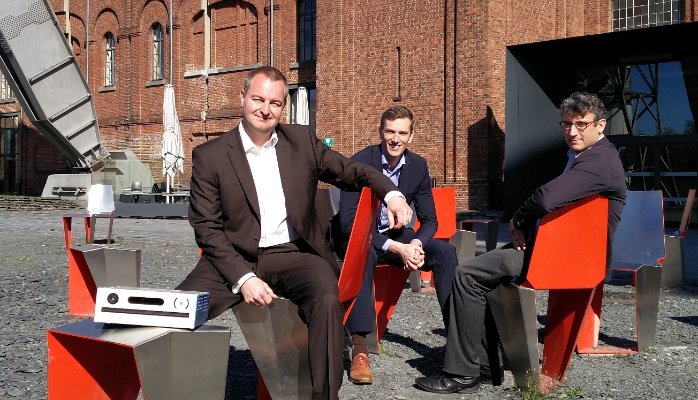 (Photo from left to right: Raimond Elias – ARKITE B.V. / Johan Smeyers and
Ives De Saeger – ARKITE NV)
ARKITE B.V. signs distribution agreement.
ARKITE NV, the developer of the Human Interface Mate (HIM), is pleased to announce that it has signed a distribution agreement for The Netherlands with ARKITE B.V.
Human Interface Mate (HIM) is the ultimate "Virtual Guardian Angel". HIM is looking over the shoulder of the manufacturing operator warning as soon as a wrong operation is in progress. The product works contactless based on 3D sensor technology with smart software.
ARKITE B.V. will assists customers with the full portfolio of services. These include: Pre-Sales consultancy, Process Innovation Consultancy, Integration Services, Training, Support and Operations during start up time.