Human Interface Mate
Human Interface Mate (HIM) is the ultimate "Virtual Guardian Angel". HIM is looking over the shoulder of the manufacturing operator warning as soon as a wrong operation is in progress. It reduces the cost of poor quality, increases work efficiency by reducing control operations and creates the possibility for a two way information with the rest of the plant (Andon). The product works contactless based on 3D sensor technology with smart workflow software.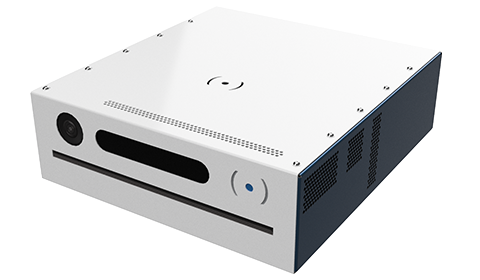 Time saving
HIM is the first real process Poka Yoke or Jidoka (Autonomation) that eliminates work by taking the need away for control actions. The confirmations of the actions performed by operators are taken over by the system, so the operator can focus on the value added work.

Dynamic Work instructions
HIM projects work instructions only when applicable, attractive and promoting vigilance.

Contactless
By creating virtual sensors you avoid the use of wearables and the installation of physical sensors and cabling. Less effected by wear and therefore maintenance free.

Reduction of Cost of Poor Quality
HIM assists the operator not to make mistakes and or if a mistake is made to correct it within cycle time.

Scalable DIY software
Our customers can integrate HIM into their manufacturing processes themselves. The software is intuitive and self-explaining.

Gamification
HIM's gamification environment stimulates operators to perform their work in its most optimal way.
The ARKITE team
The ARKITE team is committed and passionate about bringing you the autonomation solution that helps your operators perform their job better. The team has a seasoned background in industrial engineering, lean thinking and process innovation. For implementation of the ARKITE HIM product Professional Services are offered as an option. These include: Process Innovation Consultancy, Integration Services, Training and Operations during start up time. We also assist our customers with time study (MTM) for technology innovation, knowledge management to improve the quality system (eliminate scrap) and organizational innovation by introducing new work forms to decrease throughput time.